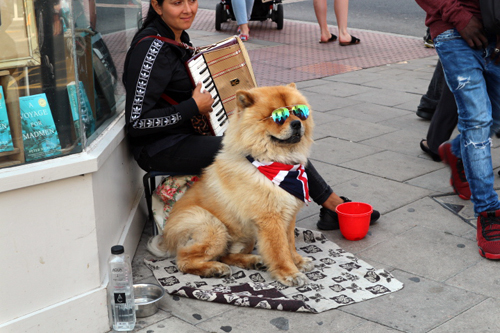 It's a day full of new challenges! Where I've shared my first Dutch vlog on IGTV and Facebook, I'm now sharing with you my first English blogpost attempt. I'm excited and a little frightened. But the best way to learn is by doing it, so here I am!
My first English blogpost
Hey and welcome!
The first time I'm writing a blogpost in English is now a fact. Quite scary, because I'm not perfect in the English grammar and it has been a while since I have done this. But hey, I'll learn while I'm practicing. The idea of starting a blog in English was something I had put on the shelve. And it would have stayed there if I had hold thight to the idea I had to create a new website for this. While I was working I thought about what kind of article I would like to kick off with. I decided it had to be a hello and welcome.
I wanted a English blog that would define me with a wink to Bridget Jones, Hilary Duff in The Perfect Man and Carrie Bradshaw in Sex and the City. The way they share their story has inspired me. I already have my Ben or Mark Darcy, but the idea of sharing the rest of my story as a twenty-something excites me. It's the road to becoming thirty!
Combining the best things
Thinking about how I would like to share my story has cost me a few days. The first thing I thought was a column, but is that something I will continue doing?! The second thought, a few days later, was a photo blog. I'm making so many pictures almost every day.. The idea of combining was born. I love writing and I love capturing the moment, combining those two would be the ideal blog for me besides my Dutch blog!
But, making a new blog, is also making a new commitment. Something I could do if I had everything else under control. But I just don't. And there is plenty of room free on Bij Zus (At Sis in English), so the decision was made. I'll be sharing some of my English thoughts here.
The story behind the name of this category
Ballontraebay was reborn again! Ballontraebay was my last blogname before I started At Sis. Back then I said if I would start an English blog it would be called Ballontraebay. Named after my first dog Jive. But during the making of this, I thought I wanted a trendy name like 'The story of a twenty-something', but that name already exists. So it will be Ballontraebay!
I'm looking forward to share my story in English once in a while! If you want to make sure you don't miss a blogpost follow me on social media! The most things there are already translated. Next time I'll be doing a "get to know me" column. Hope to see you there!
Lots of love,
Kelly
Volg Bij Zus op Facebook, Instagram en/of Pinterest voor meer updates en kijkjes achter de schermen!